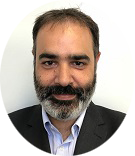 Dr Haggai Sharon, Institute of Pain Medicine in Tel Aviv Medical Centre & Sagol Brain Institute Tel Aviv University, Israel. President of Israel Pain Association
Haggai Sharon, MD PhD, President of Israel Pain Association, is a specialist in Internal medicine and Pain Medicine. He is a senior physician at the Institute of Pain Medicine in Tel Aviv Medical Centre and a researcher at the Sagol Brain Institute in Tel Aviv University, where he completed a PhD in neuroscience and currently leads the Laboratory for #Pain, Consciousness & Neurosychopharmacology. He has also completed a clinical research fellowship at Guy's and St Thomas' Pain Management and Neuromodulation Centre in London.
Dr. Sharon's work focuses on research into what builds the subjective experience of the self in health and disease. He is especially interested in altered states of consciousness, neuropsychopharmacology and the neurobiology of pain, and explores methods that can rapidly change this aversive experience in a noninvasive, brain-focused and patient-tailored manner. To that aim he combines advanced functional brain imaging techniques, psychoactive pharmacotherapy, noninvasive brain stimulation and brain modulation approaches in healthy individuals and patients.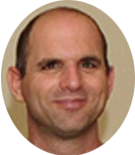 Professor Dedi Meiri, Laboratory of Cancer Biology and Cannabinoid Research at the Faculty of Biology, Technion Institute of Technology, Israel
Assistant Professor Dedi Meiri heads the Laboratory of Cancer Biology and Cannabinoid Research at the Faculty of Biology, Technion – Israel Institute of Technology, where he is also a member of the Technion Integrated Cancer Center (TICC).
Dr. Meiri comes from a highly diverse scientific background. He holds an M.Sc. in biochemistry and a Ph.D. in plant biotechnology from Tel Aviv University. He conducted his post-doctoral fellowship at the Ontario Cancer institute.
Presently, Dr. Meiri's lab investigates the vast therapeutic potential of cannabinoids and other bioactive components in various species of cannabis, as well as endogenous cannabinoids from the human body. The lab's current research interest is how these naturally occurring metabolites affect various types of cancer, inflammatory diseases and disorders of the nervous system such as epilepsy, Alzheimer's and others. The lab consists of a highly trained team of skilled professionals and students, working in synergy to achieve the highest level of results, to better understand the complexity and diversity of cannabis and other natural components, and realize their full therapeutic potential for human health.
In addition to the laboratory cannabis research performed on-site, Dr. Meiri collaborates with cannabis growers, clinicians, major manufacturers and distributors of medical cannabis for the purpose of revolutionizing cannabis treatment. He is operating the "Cannabis Database Project" and his lab is currently involved in several clinical trials covering diverse aspects of cannabis treatment such as anticancer treatment, colon disease, pain prevention and epilepsy.
Dr. Meiri is also highly involved in governmental regulations and is a residing member in several Israeli Ministry of Health committees that seek to advance the fundamental understanding of optimal cannabis usage and curtailing adverse effects.