Marie Fallon
St Columba's Hospice Chair of Palliative Medicine, Institute of Genetics and Cancer, University of Edinburgh, Western General Hospital, Scotland, UK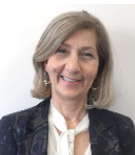 Marie Fallon leads a large portfolio of multicentre clinical trials in Palliative Care in the UK and internationally, specializing in assessment and management of symptoms, including cancer cachexia and cancer pain control. Her core interest is ensuring that all patients receive palliative and supportive care when they need it, rather than dictated by stage of illness. She has embedded clinical biomarkers in her research programme with the aim of moving towards efficient prediction of the most effective treatments for individual patients. She is a foundation member of the Edinburgh Translational Research Programme in Pain and such work as menthol for peripheral neuropathic pain comes from this programme. Her research to date has been published in high impact journals and incorporated into clinical guidelines. She led the ESMO cancer pain guidelines. She is co lead of a 6.5 million euro grant to use implementation science to embed patient centred care into tumour centred care through the integration of digital pathways.
She has an active PhD programme, with palliative medicine, oncology, neurology and anaesthetic trainees having been awarded higher degrees.
Professor Fallon is a joint editor of the Oxford Textbook of Palliative Medicine (4th, 5th and 6th editions) and has served as editor of the ABC of Palliative Care (two editions) the ABC of Pain and the Textbook of Cancer Pain. She is a member of the grant committees for the CSO PhDships, the Melville Trust for the Care and Cure of Cancer, and the Columba Trust. Sits on Editorial Board of BMJ Supportive and Palliative Care. She is a Senior Researcher in the European Palliative Care Research Centre, based in Oslo, Norway.   She is on the Scientific Committees for several international conferences, including EAPC, EPCRC, Cachexia Society and ESMO. She has practical experience, both clinical and teaching, in South America and is part of a thriving research programme in LMICs.